Today, 404 pages are becoming more and more popular. There was a time when these pages were managed by servers showing bad looking or completely non-styled which broke the nice user experience your visitors had on your website.
Now, every website owner tried to cover up them with custom built and awesome looking layouts and designs, some even with interaction and SVG animations. Below we gathered a list of designs that you should have a look at and should be a good inspiration for your own 404 page design.
Volcano 404 page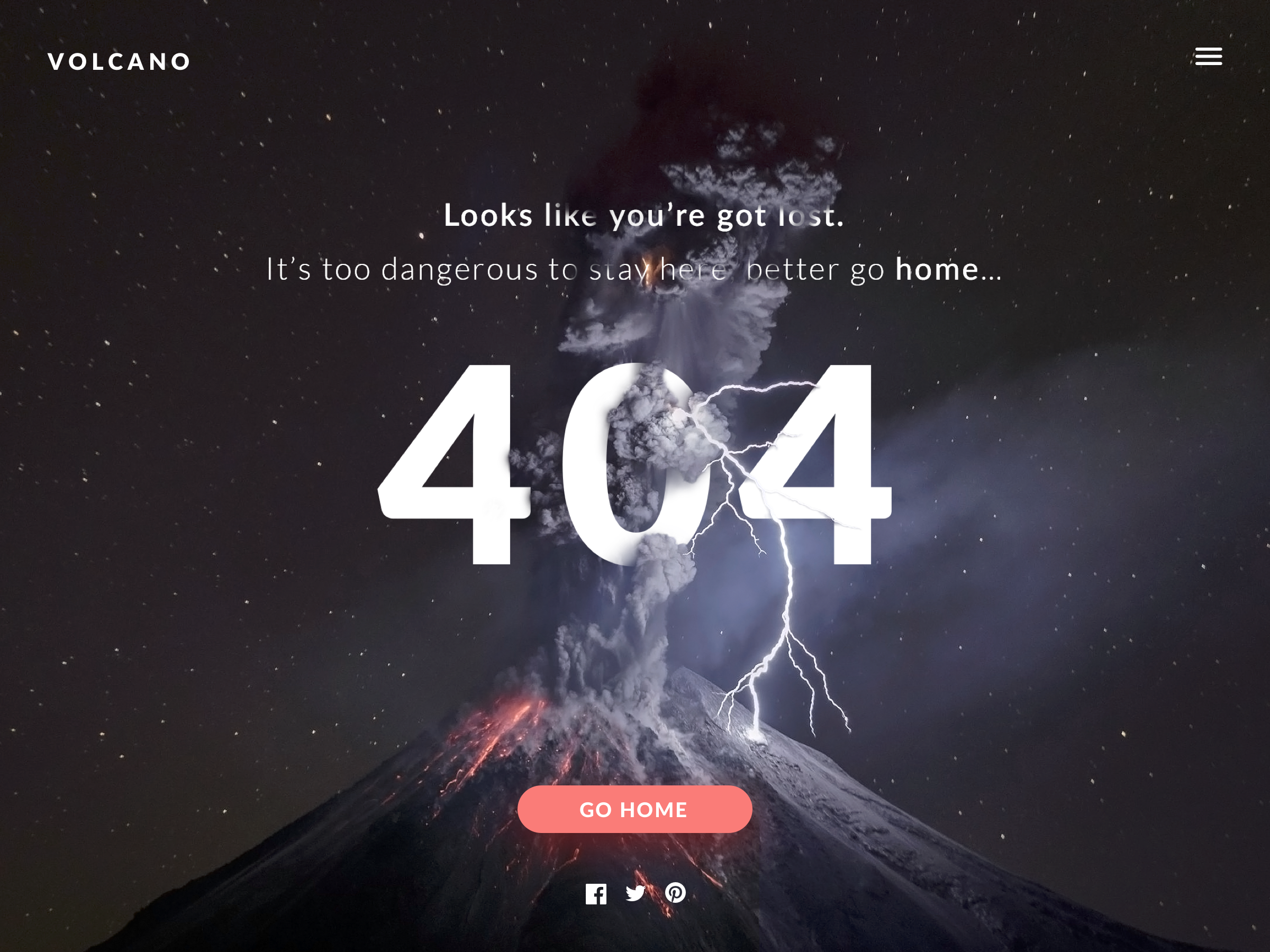 Simple, yet effective design for your page so that users understand that there is a problem. The go home button is clearly seen and the background image is somehow relevant. Cool choice here.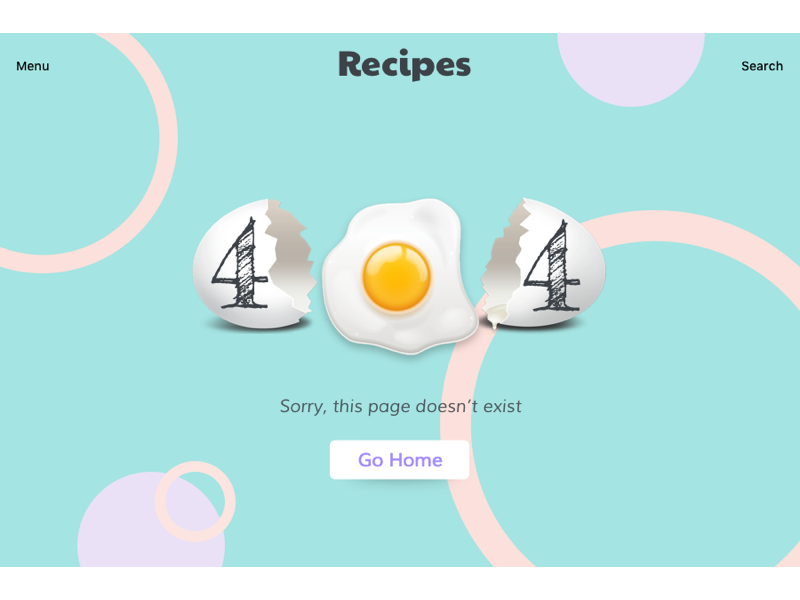 Recipes 404 page
It uses a very similar layout, but this being a recipe website used the broken egg to show the 404 error text. Very creative an user friendly approach. Notice that you also see the Go Home button here.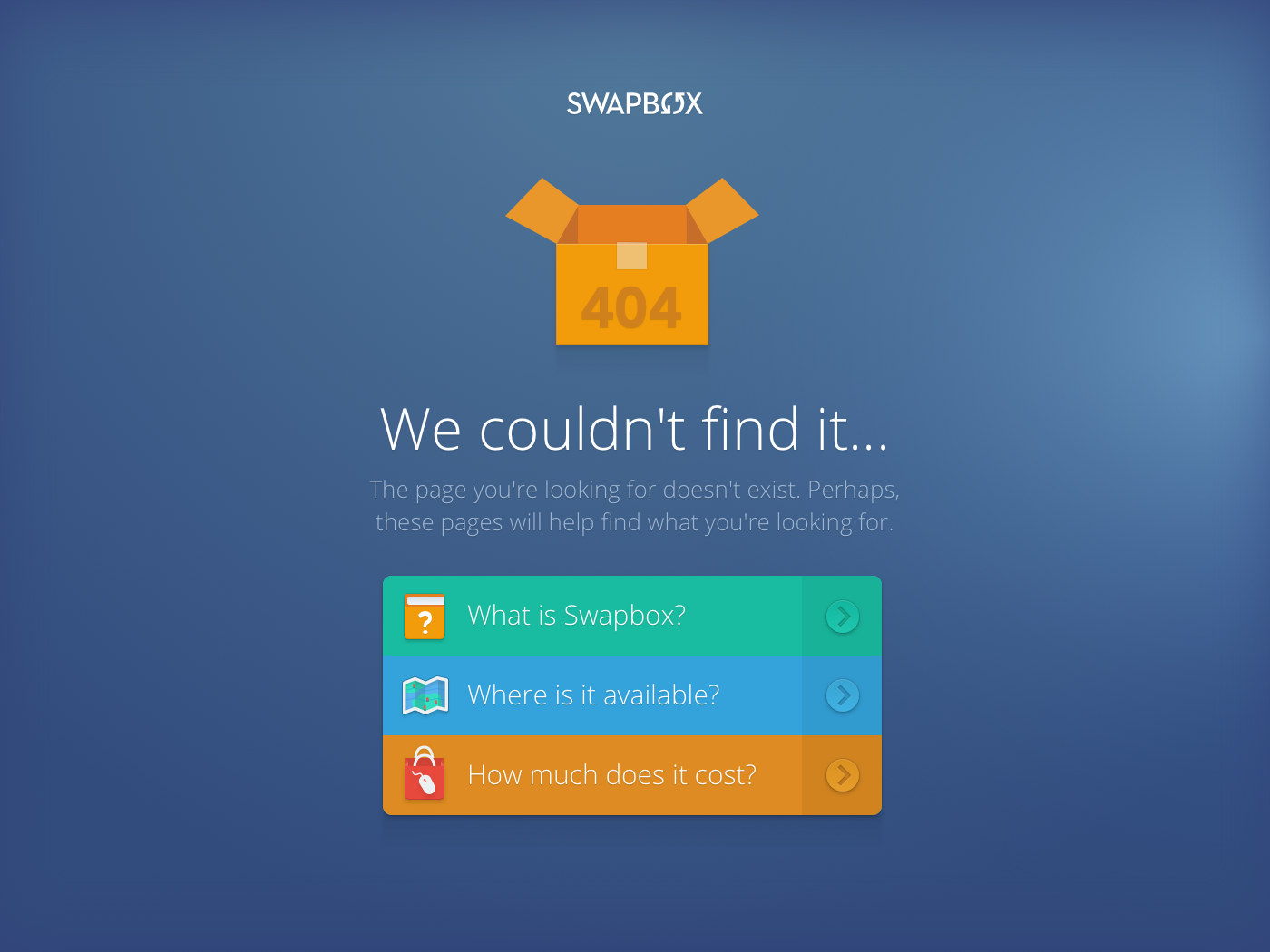 Swapbox 404 Page
We loved the buttons approach which offer you the option to navigate to different pages that should mostly be important for the visitor. This is not really about the styling but about offering the visitor options where to go from this page.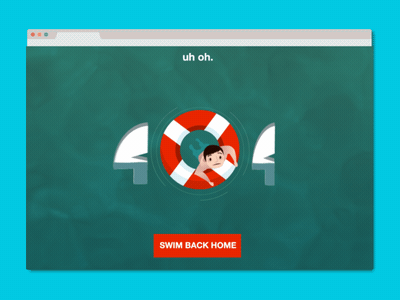 Shark animation
Animations have taken over the web for awhile now, and it's great do see them implemented in a nice way. Giving your website such nice touches will always offer you the possibility to impress your visitors.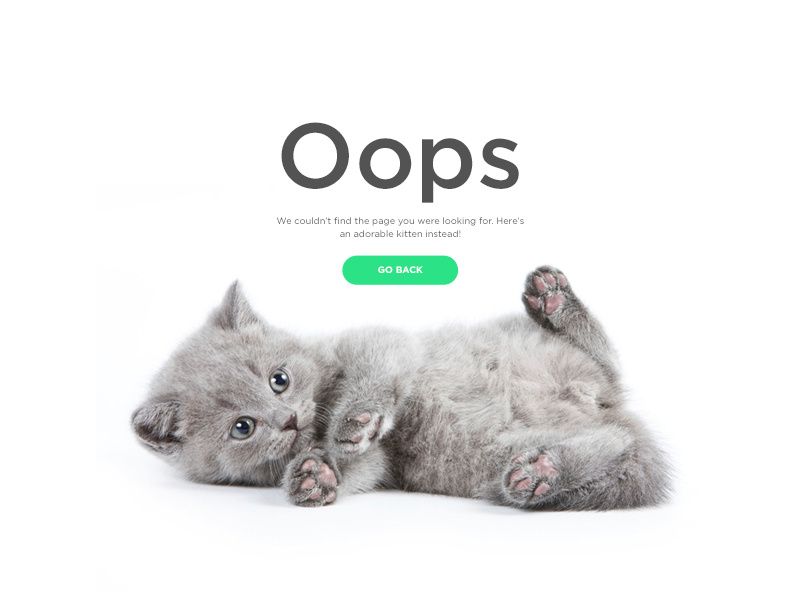 Kitty 404 Page
Well, who doesn't love small kittens? This fluffy animal simply wins the heart of most visitors and make them go "Awww".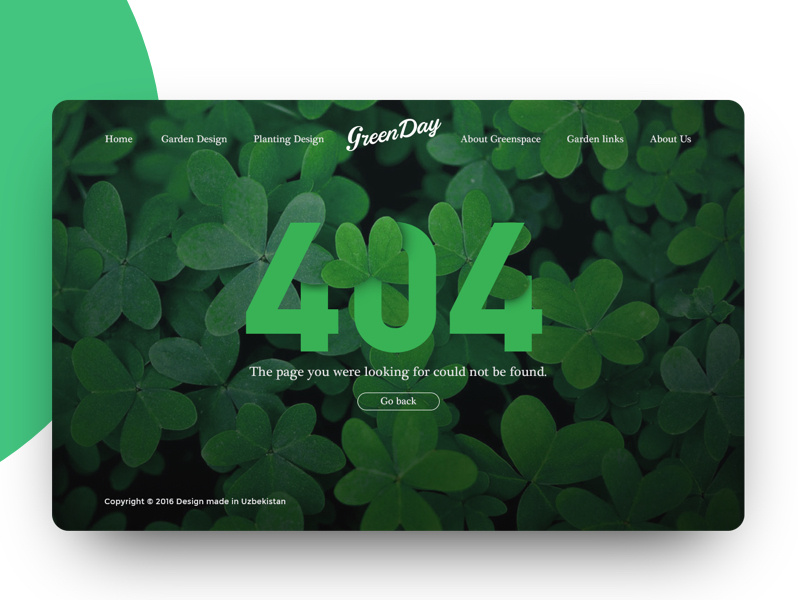 Green day 404 Page
A fresh, green way of going with this. This 404 page style is quite simple but really good looking.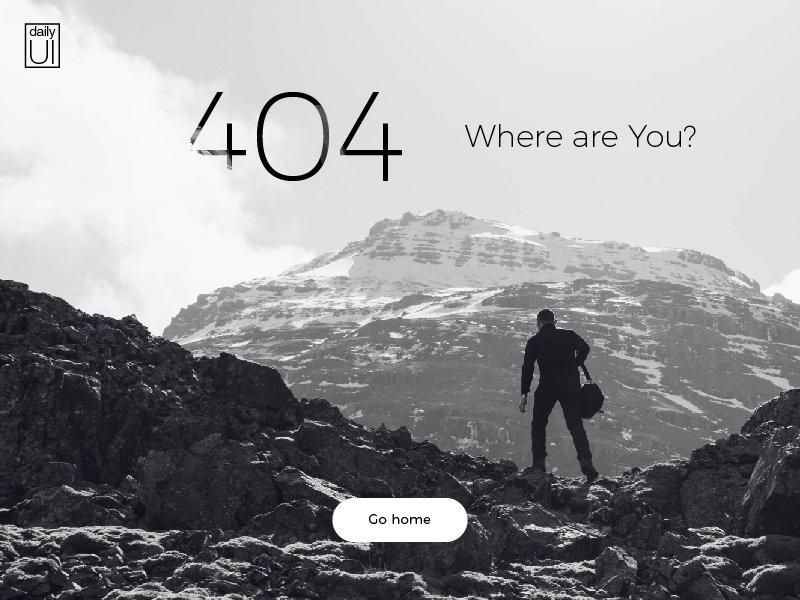 Man searching
The image in this case is the most expressive. Good choice of image and you can see the same Go home button as used on most pages.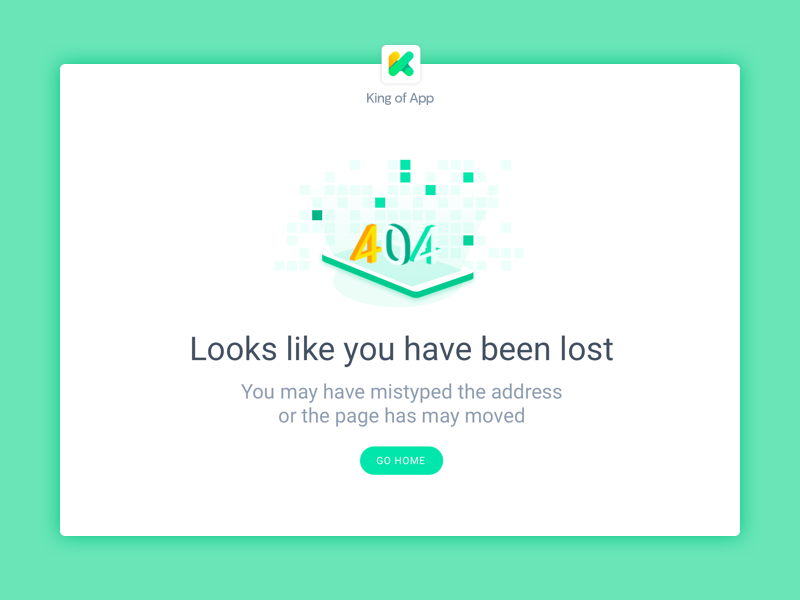 King of App 404 Page
A simple, yet nice 404 page style which uses the same "Go Home" button that we see on the other designs.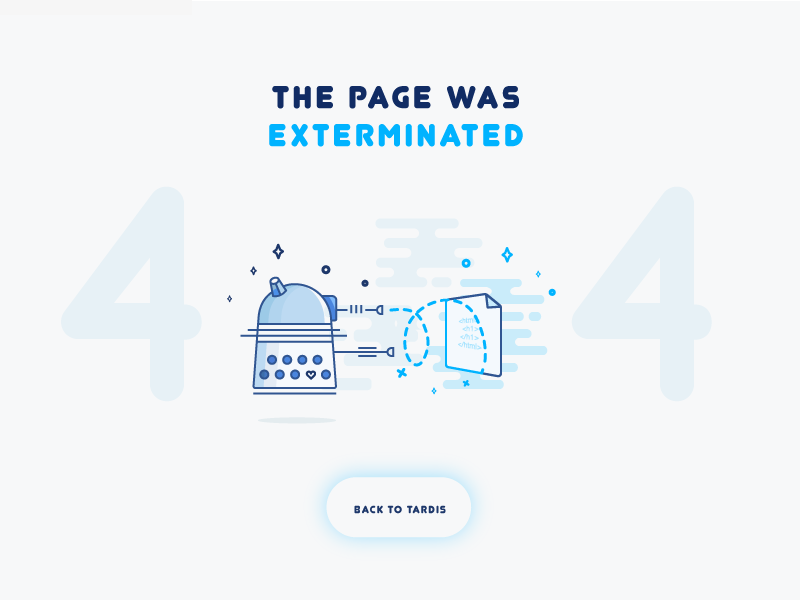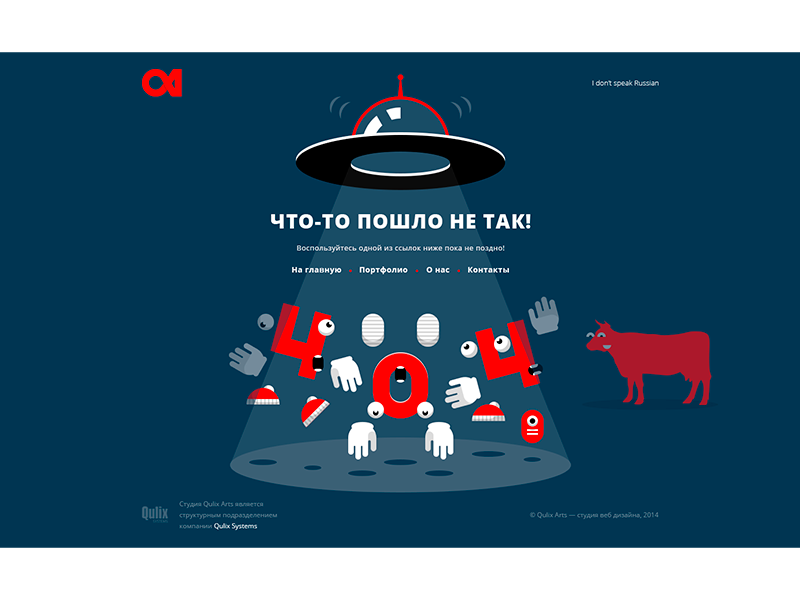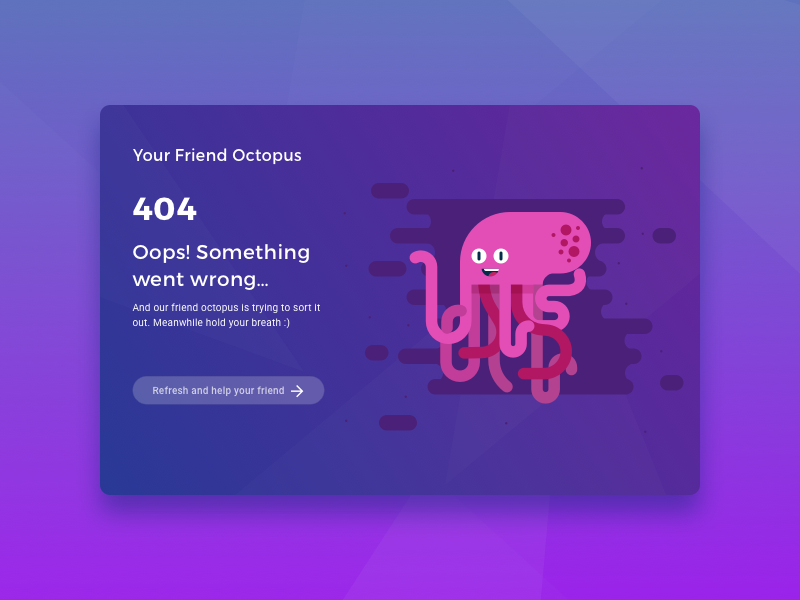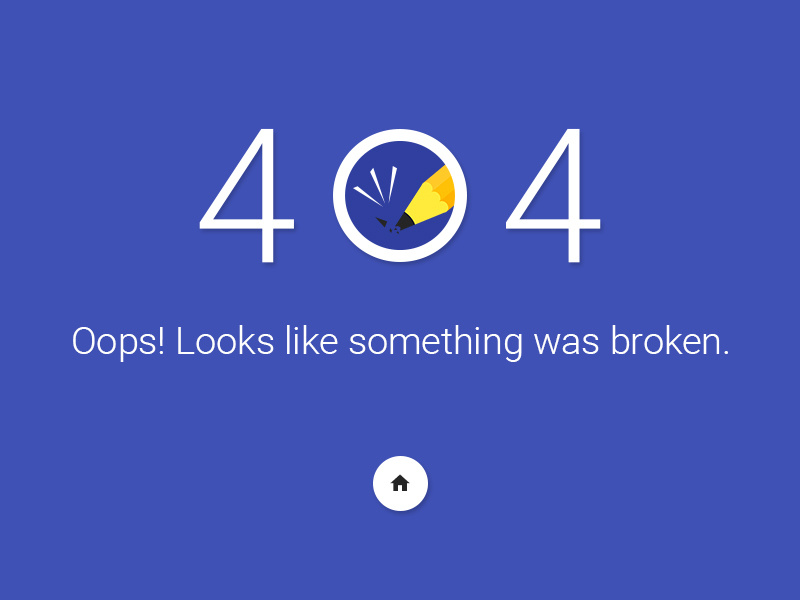 In conclusion
The new 404 page mania is now at full effect, we have shown only a few styles that can inspire you. If you feel that we should include something in the list above, don't forget to mention this in the comments below.